As businesses continue to navigate the ever-changing landscape of marketing, one thing remains clear: a strong marketing strategy is essential for success. But what specific roles and skills are needed in the marketing industry? Let's take a look at some of the best marketing job titles and what they entail.
First up, we have the Digital Marketing Manager. This role involves developing and executing online marketing strategies to increase brand awareness and drive sales. A Digital Marketing Manager will typically oversee a team of specialists in areas such as SEO, content marketing, and social media advertising.
Next, we have the Marketing Coordinator. This position focuses on supporting the overall marketing efforts of a company, including organizing and executing events, designing promotional materials, and managing social media accounts. The Marketing Coordinator is an essential member of a marketing team, providing assistance to ensure all marketing initiatives run smoothly.
Another important marketing role is the Content Marketing Manager. This individual is responsible for developing and implementing a content marketing strategy to increase brand awareness and engagement. This includes creating blog posts, social media content, white papers, and other types of informative content to educate and engage customers.
The Marketing Analyst is another crucial marketing role, tasked with analyzing data to identify trends and insights that will help inform marketing strategy. This includes analyzing customer demographics, tracking website traffic, and monitoring social media engagement to better understand what drives customer behavior.
Finally, we have the Sales Representative, an often-underestimated member of the marketing team. Sales Representatives work to build relationships with potential customers and close deals. They rely on their understanding of both the product and the customer to deliver persuasive pitches and generate business.
Now that we've covered some of the best marketing job titles, let's take a look at the skills needed to succeed in these roles.
One essential skill for any marketing professional is communication. Effective communication is necessary for communicating with team members, clients, and customers. Whether it's written or verbal communication, being able to articulate ideas and build relationships is key.
Another crucial skill is creativity. In marketing, creativity is essential for coming up with new and engaging ideas that will capture the attention of customers. This includes everything from visual design to copywriting to overall brand messaging.
Analytics is also a crucial skill for marketing professionals. Being able to analyze data and draw insights from it is an essential part of developing effective market strategies and measuring success. This includes understanding SEO, Google Analytics, and social media metrics.
In addition to these core skills, a successful marketing professional must be able to adapt to changing trends and technologies. The marketing landscape is constantly evolving, and being able to stay ahead of the curve is essential for success.
So, what can you do to set yourself up for a successful career in marketing? Here are some ideas:
First, build a strong foundation by getting a degree in marketing or a related field. This education will provide you with a solid understanding of the principles of marketing and how they apply in the business world.
Next, gain some practical experience through internships or entry-level marketing roles. This experience will allow you to start building a portfolio of work and demonstrate your skills to potential employers.
Networking is also essential for success in marketing. Attend industry events, join professional organizations, and connect with other marketing professionals on LinkedIn. This will allow you to build relationships and learn from others in the industry.
Finally, never stop learning. The marketing industry is constantly evolving, and it's important to stay up-to-date on the latest trends and technologies. This includes attending conferences, reading industry blogs, and taking courses.
In conclusion, a career in marketing can be both rewarding and challenging. By understanding the various marketing job titles and the skills needed to succeed in them, individuals can set themselves up for a successful career in this dynamic and ever-changing industry.
If you are searching about 15 Marketing Job Titles For the Skill Sets You Want at Your Company you've came to the right place. We have 7 Images about 15 Marketing Job Titles For the Skill Sets You Want at Your Company like 15 Marketing Job Titles For the Skill Sets You Want at Your Company, The 25 Best Marketing Job Titles [Ranked by Search Volume] | Ongig Blog and also Marketing careers and the skills you need to succeed. Here you go:
15 Marketing Job Titles For The Skill Sets You Want At Your Company
blog.hubspot.com
titles hierarchy marketer hubspot teksystems
Job Spotlight–Digital Marketing Manager | | Stewart, Cooper & Coon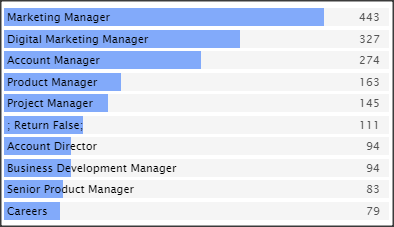 theusatwork.com
marketing job digital titles manager postings cities companies last posted years two workplace strategies
The Inbound Marketing Economy – Moz
moz.com
marketing titles job inbound economy roles title digital responsibilities management data social positions market business manager common skills within hottest
The 25 Best Marketing Job Titles [Ranked By Search Volume] | Ongig Blog
blog.ongig.com
ongig candidates
The 25 Best Marketing Job Titles [Ranked By Search Volume] | Ongig Blog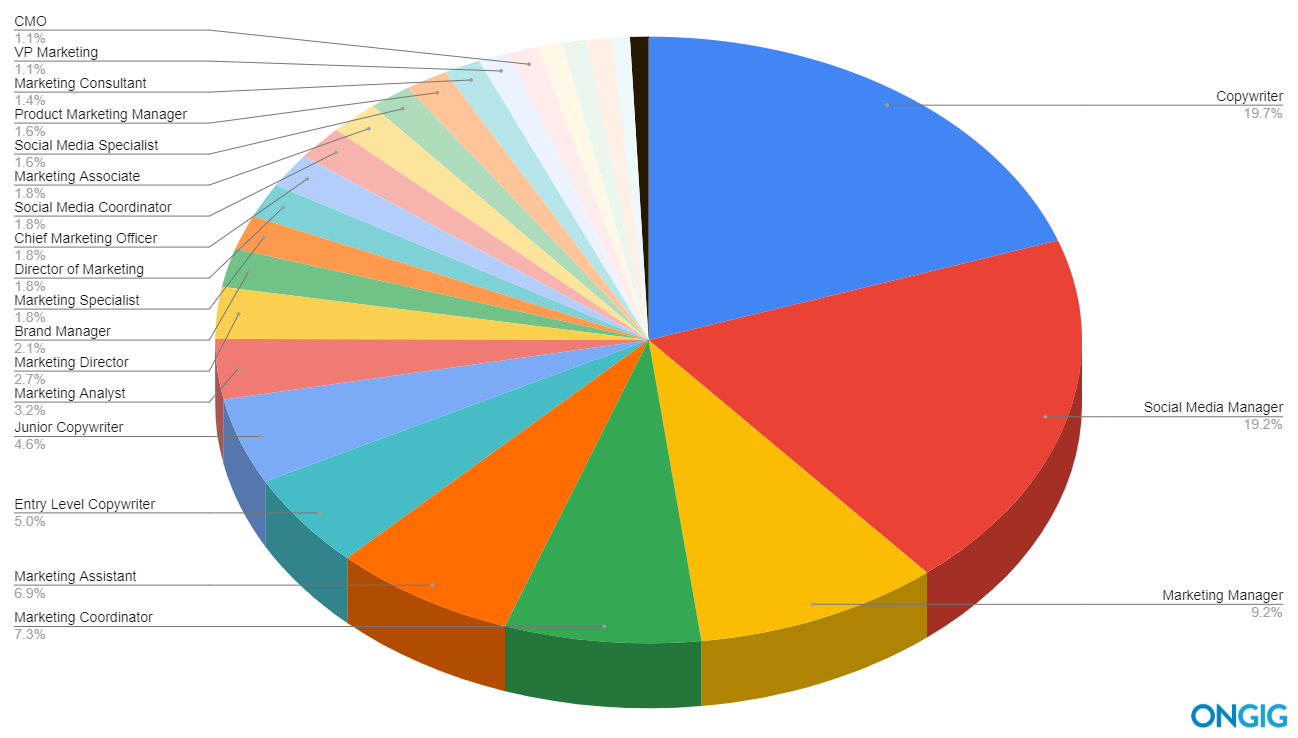 blog.ongig.com
ongig gerangschikt zoekvolume retail candidates
Marketing Careers And The Skills You Need To Succeed

www.think-beyond.co.uk
titles careers
The Inbound Marketing Economy – Moz
moz.com
marketing titles title job director inbound common economy officer digital skills often most advertised data manager cmo than hard
The 25 best marketing job titles [ranked by search volume]. Ongig gerangschikt zoekvolume retail candidates. Ongig candidates