As the world becomes increasingly digital, more and more businesses are turning to digital marketing to reach their target audiences. And while the demand for digital marketing talent is high, there is still plenty of room for growth in this exciting field. In this post, we'll explore just a few of the many benefits of a career in digital marketing and provide some tips and ideas for those looking to break into the industry.
Benefits of a Digital Marketing Career
Perhaps the biggest benefit of a career in digital marketing is the sheer demand for talent in this field. As more and more businesses turn to digital channels to promote their products and services, the need for skilled digital marketers is only going to grow in the coming years. Additionally, a career in digital marketing offers several other benefits, including:
The opportunity to work with cutting-edge technology and tools
The chance to collaborate with creative, strategic thinkers
A flexible work schedule and the ability to work from anywhere with an internet connection
The potential for high earning potential and job growth
The ability to make a tangible impact on a business's bottom line
Digital Marketing Careers Infographic
Take a look at this infographic from Smart Insights for a quick overview of some of the many different career paths available in digital marketing: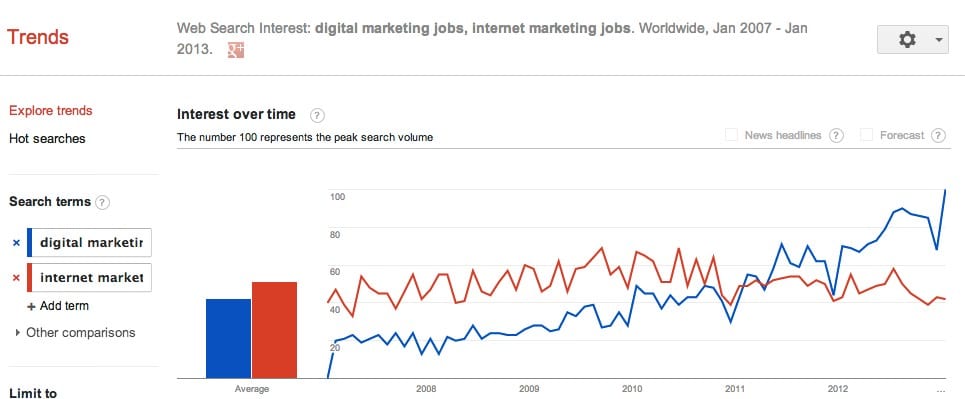 Tips for Breaking Into Digital Marketing
If you're interested in pursuing a career in digital marketing, there are a few key things you can do to set yourself up for success:
1. Build a Strong Foundation
Start by building a strong foundation in the basics of digital marketing. This may include taking courses in marketing, branding, web design, social media, and search engine optimization (SEO).
2. Get Hands-On Experience
The best way to learn digital marketing is by doing it. Seek out opportunities to work on small projects for friends or family members, internships, or freelance work. Building a portfolio of real-world digital marketing projects will make you more attractive to employers.
3. Stay Up-to-Date
The digital marketing field is constantly evolving, so it's important to stay up-to-date on the latest trends and technologies. Subscribe to industry publications, attend conferences and webinars, and network with other professionals in the field.
Automating Your Demand Generation
One of the biggest challenges of digital marketing is generating demand for your products or services. This is where automation comes in. By automating your demand generation activities, you can save time, optimize your marketing efforts, and focus on the tasks that really matter.
Check out this helpful diagram from Business 2 Community that outlines the different stages of a typical demand generation funnel:
The Future of Digital Marketing in India
Finally, let's take a closer look at the future of digital marketing in India. As one of the world's fastest-growing economies, India presents a huge opportunity for digital marketers who are looking to make an impact. According to an article on Infonic, the demand for digital marketing talent in India is only going to grow in the coming years as more businesses turn to digital channels to reach their customers.
If you're considering pursuing a career in digital marketing, there's never been a better time to get started. With the right skills and knowledge, you can make a real difference in the success of businesses both big and small.
If you are looking for Digital marketing careers [infographic] | Smart Insights you've came to the right place. We have 7 Images about Digital marketing careers [infographic] | Smart Insights like It's Time to Automate Demand Gen, Drive Demand with Digital Marketing (Infographic) | Only Infographic and also Is Digital Marketing in Demand India | Scope & Future of DM Career. Here it is:
Digital Marketing Careers [infographic] | Smart Insights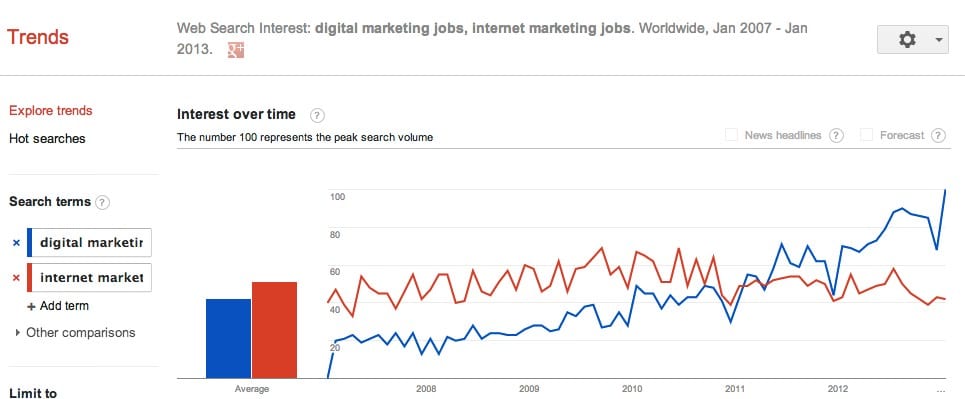 www.smartinsights.com
digital marketing demand jobs popular talent gap between resources
Drive Demand With Digital Marketing (Infographic) | Only Infographic
www.onlyinfographic.com
digital marketing demand drive infographic marketers jsc author assets pro hongkiat flickr cheatsheets infographics
The 7 Big Benefits Of A Digital Marketing Career | DMI
digitalmarketinginstitute.com
marketing digital demand talent traditional career benefits chart big charts seek marketers continues too some but become professional
It's Time To Automate Demand Gen
www.business2community.com
demand gen funnel marketing b2b advertising automate time business2community
Digital Marketing Is In Huge Demand However, It Is Yet To Become A
www.pinterest.com
Is Digital Marketing In Demand India | Scope & Future Of DM Career
www.infonic.in
Steep Rise In Demand For Marketers With Digital Skills
www.marketingweek.com
It's time to automate demand gen. Is digital marketing in demand india. Digital marketing demand jobs popular talent gap between resources