So, you want to start an online business but you don't know where to begin? Well, don't worry, because I've got you covered with some tips and tricks that will help you get started with digital marketing.
Tip #1: Start with a Plan
The first thing you need to do is create a plan. This includes defining your target audience, figuring out your niche, and setting your goals. You can't start marketing without knowing who your audience is, what they like, and where they are located.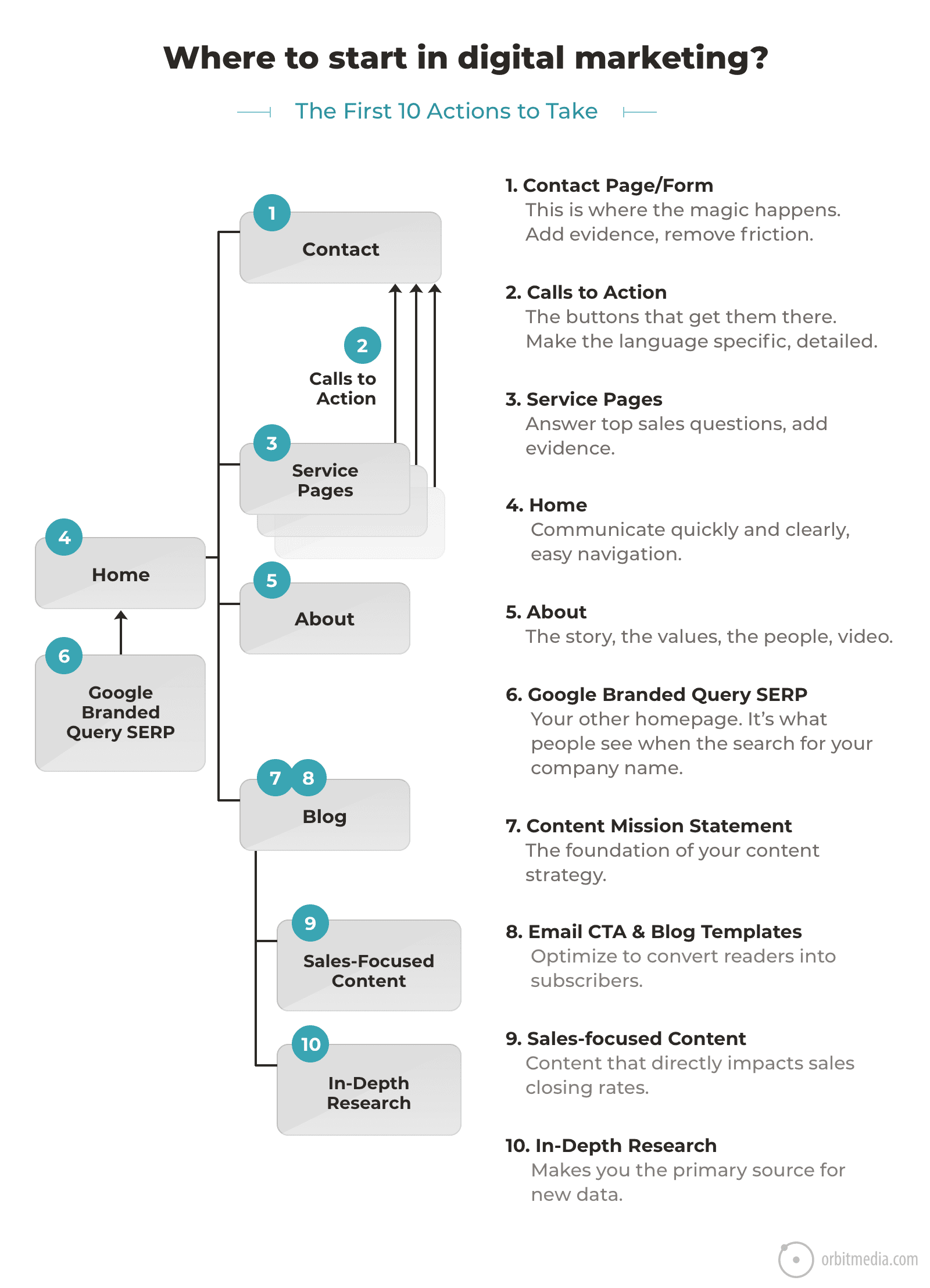 Once you have your plan in place, you can start with the basics of digital marketing.
Tip #2: Build a Website
A website is the foundation of any online business. It is where your potential customers will find you and learn more about your products and services. You can build a website using various tools and platforms such as WordPress, Shopify, or Wix.
Make sure your website is user-friendly and easy to navigate. It should also be optimized for search engines, which means including relevant keywords on your pages.
Tip #3: Use Social Media
Social media is a powerful tool for digital marketing. It allows you to connect with your audience on a more personal level. You can use platforms such as Facebook, Instagram, Twitter, and LinkedIn to promote your business, share your content, and engage with your followers.
Make sure your social media profiles are optimized for your brand. You should also post regularly and interact with your followers to keep them engaged.
Tip #4: Create Quality Content
Content is king when it comes to digital marketing. You need to create quality content that is relevant to your audience and provides value. This can include blog posts, videos, infographics, and more.
Make sure your content is optimized for search engines and shareable on social media. You should also promote your content through email marketing and other channels.
Tip #5: Use Email Marketing
Email marketing is a great way to connect with your audience and promote your business. You can use email marketing to share your latest content, promote your products and services, and more.
Make sure your email campaigns are targeted and personalized. You should also track your results and adjust your strategy as needed.
Conclusion
These are just a few tips to help you get started with digital marketing. Remember, the key is to have a plan and to be consistent with your efforts. With time and effort, you can build a successful online business.
If you are looking for Where to Start with Digital Marketing? Do These 10 Things First | Orbit you've came to the right web. We have 7 Pictures about Where to Start with Digital Marketing? Do These 10 Things First | Orbit like Start Digital Marketing Career (Step-by-Step)Guide|NoDegreeRequired, Where to Start with Digital Marketing? Do These 10 Things First | Orbit and also How to start a digital marketing business from home with no money. Read more:
Where To Start With Digital Marketing? Do These 10 Things First | Orbit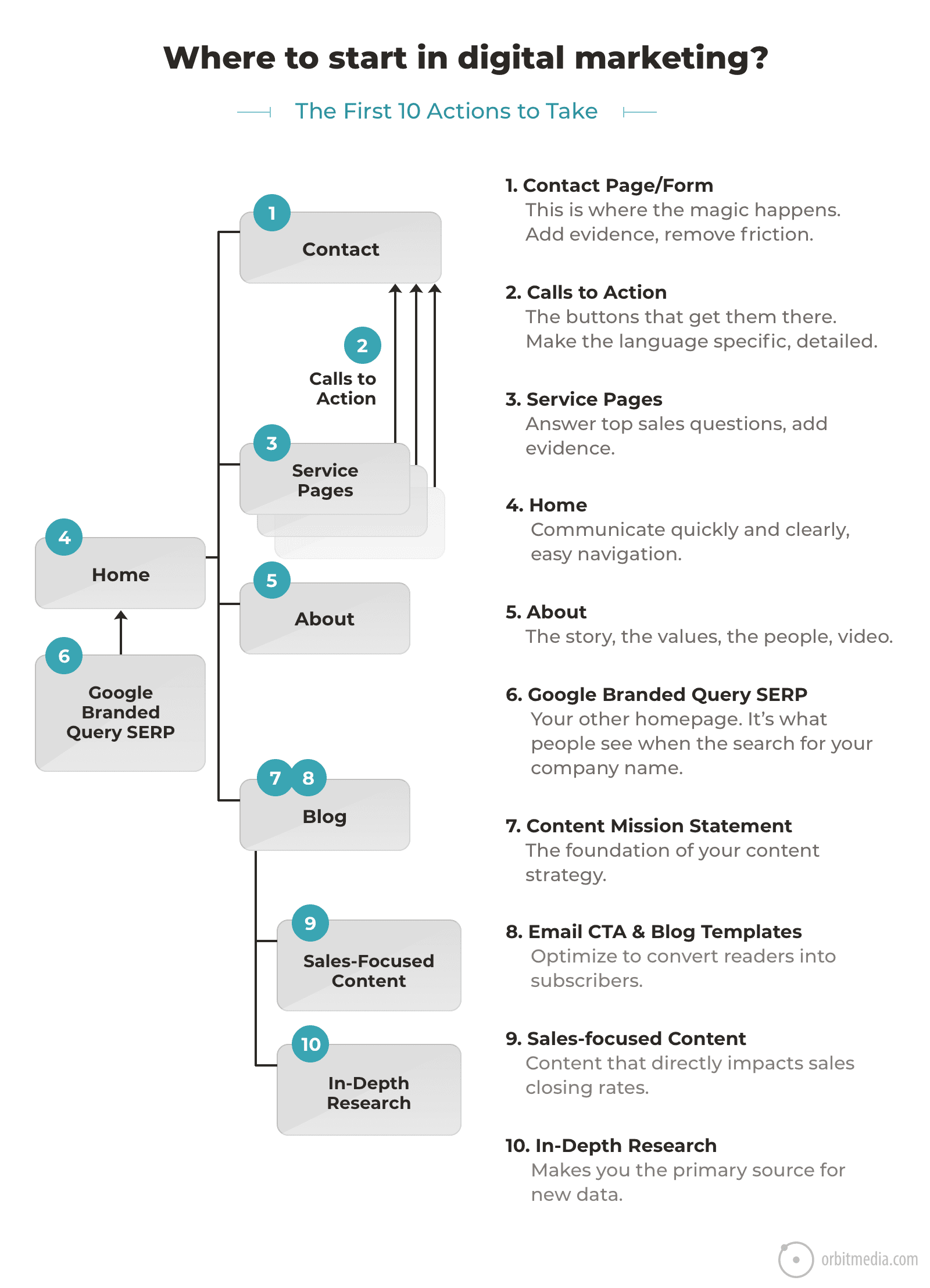 www.orbitmedia.com
marketing digital where start things these recommendations detailed step each next
Start Digital Marketing Career (Step-by-Step)Guide|NoDegreeRequired
www.findcareerinfo.com
How To Start A Successful Digital Marketing Agency + [Infographic
statusbrew.com
marketing agency digital successful start infographic infographics use ways steps citation policy feel please
Where To Start With Digital Marketing? Do These 10 Things First | Orbit
www.orbitmedia.com
end orbitmedia
How To Start A Digital Marketing Business From Home With No Money
www.pinterest.com
Getting Started With Digital Marketing | Digital Giants
www.bedigitalgiants.com
digital marketing infographic steps started getting
How To Start A Digital Marketing Agency From Scratch
www.reliablesoft.net
impossible beginning
Where to start with digital marketing? do these 10 things first. Marketing digital where start things these recommendations detailed step each next. Where to start with digital marketing? do these 10 things first