Playing the keyboard can be an exciting and fulfilling experience for anyone interested in music. Whether you want to learn for fun or to become a professional, playing the keyboard offers endless opportunities to develop your skills and creativity. Here are some tips and ideas that will help you start playing the keyboard today, even if you are an absolute beginner.
First off, we have to say that it's never too late to start playing the keyboard. Regardless of your age, background, or experience, anyone can learn how to play the keyboard with determination and enough practice. So, let's get started with the basics.
When starting out, it's essential to have a plan in place. What do you want to achieve, and what steps are necessary to get there? Start with the simple stuff, such as learning the basic notes and chords. It may take some time, but with consistent effort, you will get there.
Now, let's talk about the equipment you need. A keyboard or digital piano is essential, along with some basic accessories such as a bench and stand. There are several options available, from the entry-level models to the more professional grade keyboards. Choose the one that fits your needs and budget.
Once you have your keyboard, the next step is to start playing. Learning a new instrument is not easy, but it can also be enjoyable and rewarding. Here are some tips to help you get started:
1. Learn the fundamentals: Start with the basics and work your way up. Learn the fundamental notes, chords, and scales. Without a fundamental understanding of the instrument, it can be challenging to progress.
2. Set specific goals: Setting goals will help you focus and achieve more. Goals can be anything from playing a simple melody to mastering a complex piece.
3. Practice consistently: Practice is key to success. Even if it's just for a few minutes a day, make sure to practice consistently. The more you practice, the better you will become.
4. Play music you enjoy: If you enjoy the music you're playing, it will make the learning process more enjoyable. Find the type of music that interests you and start there.
5. Join a community: Joining a community of fellow musicians can be extremely helpful. You can learn from others, get feedback, and find inspiration.
Now that you have the basics down let us take a look at some specific mechanics of playing the keyboard.
First things first, hand positioning is critical while playing the keyboard. Your hands should be relaxed and curved, with your fingers resting on the keys naturally. The fingers should be press the keys at a perpendicular angle so that the fingertips create a flat plane on the keys. Proper hand positioning will help you play faster and more accurately.
Another critical element is learning how to read sheet music. While it's not essential to becoming a successful keyboard player, it is a skill that will open up endless opportunities in music. Many popular pieces have tutorials on YouTube ranging from easy to advanced. Do a bit of research and start with simple pieces before moving on to more complicated pieces.
The most important aspect of learning the keyboard is to practice playing and to keep challenging yourself. The more you practice, the better you will become, and the more challenges you will be able to tackle. While the beginning stages may seem daunting, with perseverance and patience, you will soon be playing like a professional.
To conclude, playing the keyboard is a rewarding pastime that can lead to extensive musical discovery. By setting specific goals, mastering the fundamentals, and keeping a positive mindset, anyone can learn how to play the keyboard. Start with the basics and build your way up, and before you know it, you will be playing like a pro. Remember to keep practicing, stay motivated, and have fun!
If you are searching about Learn to Play the Keyboard – Beginners Guide – Piano Hut you've visit to the right web. We have 7 Pics about Learn to Play the Keyboard – Beginners Guide – Piano Hut like 4 vital steps to learning a keyboard piece, How To Play Keyboard For Beginners – 11 Tips To Learn Keyboard – Music and also Learn to Play the Keyboard – Beginners Guide – Piano Hut. Here it is:
Learn To Play The Keyboard – Beginners Guide – Piano Hut
pianohut.co.uk
play playing keyboard hand instrument piano musical music people player learn teaching beginners electronic instruments learning pianist equipment electric guide
How To Play Keyboard For Beginners – 11 Tips To Learn Keyboard – Music
www.musicindustryhowto.com
learn tunggal organ sewa jasa pernikahan tangerang intermediates
Learn How To Play Keyboard – Melodica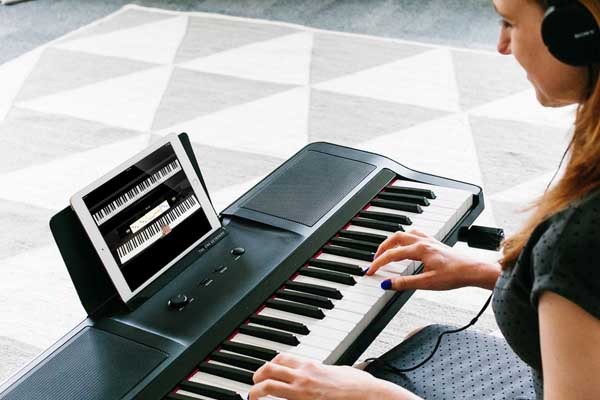 melodica.ae
keyboard play learn melodica piano easiest way instrument might looking guide
Learning To Play Keyboard – First Stages – YouTube
www.youtube.com
learning keyboard play computer report
Ex012 How To Play Keyboard – Keyboard Lessons For Beginners – YouTube
www.youtube.com
keyboard play
Les Privat Calistung Jogja: Belajar Membaca Chord Piano
lesprivatcalistungjogja.blogspot.com
memainkan pemula instrumen chords bermain chord membaca teks calistung privat jogja
4 Vital Steps To Learning A Keyboard Piece
davidhendramusic.com
keyboard learning playing music piano cheap keyboards musical pianos weighted vital steps piece key everything they grade decent lose although
Les privat calistung jogja: belajar membaca chord piano. Play playing keyboard hand instrument piano musical music people player learn teaching beginners electronic instruments learning pianist equipment electric guide. Keyboard play