Are you tired of that chemical smell coming from your new black jeans? It's not just annoying, it's also potentially harmful. But don't worry, here are some easy tips to get rid of that dye smell and enjoy your new jeans without the worry:
Tip #1: Vinegar Rinse
One of the most effective ways to remove the smell from new black jeans is to do a vinegar rinse. Mix one cup of white vinegar with a gallon of cold water, and let your jeans soak in the mixture for an hour. Then, rinse them off with cold water and hang them up to dry. Not only will the vinegar help get rid of the smell, it will also help set the dye and keep your jeans from fading.
Tip #2: Baking Soda Soak
Another method to remove the smell from your new black jeans is to do a baking soda soak. Mix 4 tablespoons of baking soda with a gallon of warm water. Soak your jeans in the solution for at least 30 minutes, then rinse them off with cold water. Baking soda is a natural deodorizer and can help neutralize any unpleasant smells.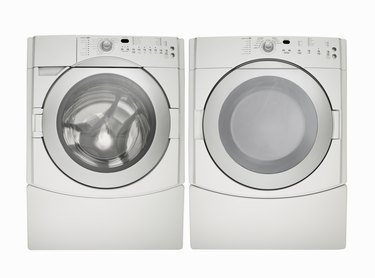 Tip #3: Air Out Your Jeans
Sometimes, all your new jeans need is some fresh air. Hang them outside in a well-ventilated area for a few hours or leave them out in the sun for a little while. This will help evaporate any chemical smells and leave your jeans smelling fresh and clean.
Idea #1: Use Natural Dyes
If you're concerned about harsh chemicals and dyes in your clothing, consider using natural dyes instead. These can be made from fruits, vegetables, and even flowers. Some popular natural dyes include beet, turmeric, and onion skins. Not only are these safer for your health, they're also more environmentally friendly.
Idea #2: Wash Your Jeans Less
Washing your jeans after every wear can wear them out faster and also contribute to the dye smell. Instead, try washing them less frequently. If you can, try spot cleaning stains and odor, or hang them outside to air out. When you do wash them, make sure to use a gentle detergent and avoid the dryer as high heat can damage the fibers and set in the smell.
How To: Proper Jeans Care
Taking care of your jeans properly can help prevent unpleasant odors and keep them looking great for years to come. Here are some tips for proper jeans care:
Wash your jeans inside out to protect the color and prevent fading.
Wash in cold water and avoid using too much detergent which can strip the fibers.
Air dry your jeans flat or hang them up to prevent shrinking and distortion.
Avoid using bleach or fabric softeners which can damage the fibers and set in odors.
Store your jeans in a cool, dry place away from direct sunlight to protect the color and prevent mold.
By following these tips and ideas, not only will you get rid of the dye smell on your new black jeans, but you'll also be taking better care of them and extending their lifespan. Plus, you'll be doing your part in reducing your exposure to harmful chemicals and being more environmentally conscious. Enjoy your new jeans with confidence and style!
If you are searching about How To Get Rid Of New Jeans Smell you've came to the right place. We have 7 Images about How To Get Rid Of New Jeans Smell like How to Get Rid of Dye Smell on New Black Jeans | Hunker | Black jeans, How to Get Rid of Dye Smell on New Black Jeans | Recycled denim crafts and also How to Get Rid of Dye Smell on New Black Jeans | Hunker | Black jeans. Read more:
How To Get Rid Of New Jeans Smell
odorklenzlaundry.com
How To Get Rid Of Dye Smell On New Black Jeans | Hunker | Black Jeans
www.pinterest.com
jeans dye choose board rid smell
How To Get Rid Of Dye Smell On New Black Jeans | Hunker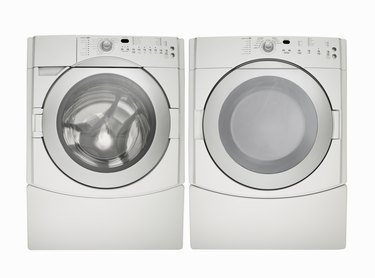 www.hunker.com
hunker rid
How To Get Rid Of Dye Smell On New Black Jeans | Recycled Denim Crafts
www.pinterest.com
ehow
How To Get Rid Of Dye Smell On New Black Jeans | Dye Jeans, How To Make
www.pinterest.com
dye hunker
How To Get Rid Of Dye Smell On New Black Jeans | Hunker | Black Jeans
www.pinterest.com
dye jeans rid choose board smell
How To Remove Excess Dye From Jeans : 5 Steps (with Pictures
www.instructables.com
excess
Dye hunker. How to get rid of dye smell on new black jeans. Dye jeans rid choose board smell