Looking sharp and stylish is essential in today's world where first impressions matter. It's no secret that a good suit can transform your look and boost your confidence. But finding the perfect fit isn't as easy as picking a suit off the rack and putting it on. To look your best, it's essential to understand the basics of how a suit jacket should fit.
Suit Jacket Fit: The Basics
The fit of your suit jacket is crucial to ensure that it complements your body shape and accentuates your best features. Here are some essential things to keep in mind when measuring the fit of a suit jacket:
The shoulder seams should sit exactly on the edge of your shoulder bones, without extending beyond them, or falling short of them.
The lapel should lay flat against your chest, and the jacket collar should just touch the shirt collar at the back of your neck.
The collar should hug your neck comfortably, without any gaps or folds.
The jacket should skim the body without feeling too tight or too loose. It should drape naturally over your chest and stomach.
The sleeve length should be just enough to show a little bit of your shirt cuff, without covering your entire wrist.
The jacket length should be long enough to cover your buttocks and the crotch area without being too long.
The buttons should fasten easily without any strain on the fabric or pulling at the buttonholes.
How Should A Suit Fit?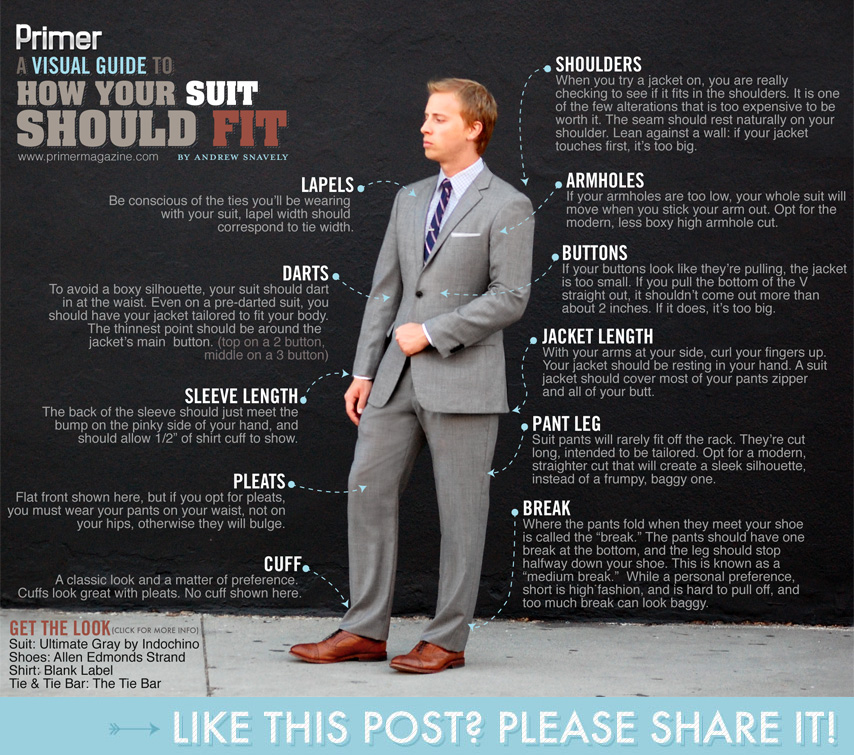 In addition to the fit of your jacket, the overall suit fit is also vital. Here are some essential things to consider when looking for the perfect suit:
The suit should fit comfortably while not being too tight or too loose, leaving some space to move your arms and legs freely.
The suit pants should sit comfortably on your waist, without sagging or feeling too tight.
The pants length should be just enough to cover the top of your footwear without sweeping the ground.
The breaks of the suit pants, which are the folds around the ankles, should be minimal or non-existent.
The tie should be tied appropriately, not too loose or too tight. The tip of the tie should reach the belt buckle.
Benefits of a Well-Fitted Suit
A well-fitted suit has numerous benefits, apart from making you look dapper and confident. Here are some reasons why having a tailored suit will help you:
You'll look more professional and impressive at any event, from job interviews to weddings.
A well-fitted suit will flatter your body shape and create an illusion of a taller and slimmer physique.
You'll feel more confident and ready to handle any challenges that come your way.
A tailored suit can improve your posture and prevent any shoulder or back pain caused by restrictive clothing.
You'll make a lasting impression on people and feel more respected and admired.
How To Find The Perfect Suit
Now that you know the basics of how a suit jacket should fit, here are some tips on how to find the perfect suit:
Choose a high-quality fabric that's appropriate for the occasion and the season. Wool is a great option for formal suits, while lightweight cotton or linen are ideal for casual occasions or summer wear.
Select a color that suits your skin tone and personal style. If in doubt, stick to navy, charcoal, or black, which are timeless and versatile choices.
Consider hiring or consulting with a tailor to get a personalised fit. A professional tailor can suggest adjustments to enhance the fit and comfort of your suit, making it look bespoke and unique.
Invest in a suit that will last you for years to come. Although it may seem like an additional expense, a well-made, durable suit is a sound investment that will pay off in the long run.
Conclusion
A perfectly fitting suit is one of the greatest assets in a man's wardrobe. A well-fitted suit can transform your look and have a positive impact on your confidence, posture, and success. By paying attention to the basics of how a suit jacket should fit, you can ensure that you look your best and make a lasting impression on anyone you meet.
So, whether you're attending a job interview, a wedding, or a conference, make sure you wear a suit that fits you well, flatters your body shape, and expresses your unique personality. With the right suit, the right fit, and the right attitude, there's no limit to what you can achieve.
Additional Resources:
If you are looking for How a Suit Should Fit you've visit to the right place. We have 7 Pictures about How a Suit Should Fit like How Should a Suit Jacket Fit | Suit jacket, Mens suit jacket, Tight suit, How Should A Suit Fit? – Men's Clothing Fit Guide and also How Should a Suit Jacket Fit | Suit jacket, Mens suit jacket, Tight suit. Here it is:
How A Suit Should Fit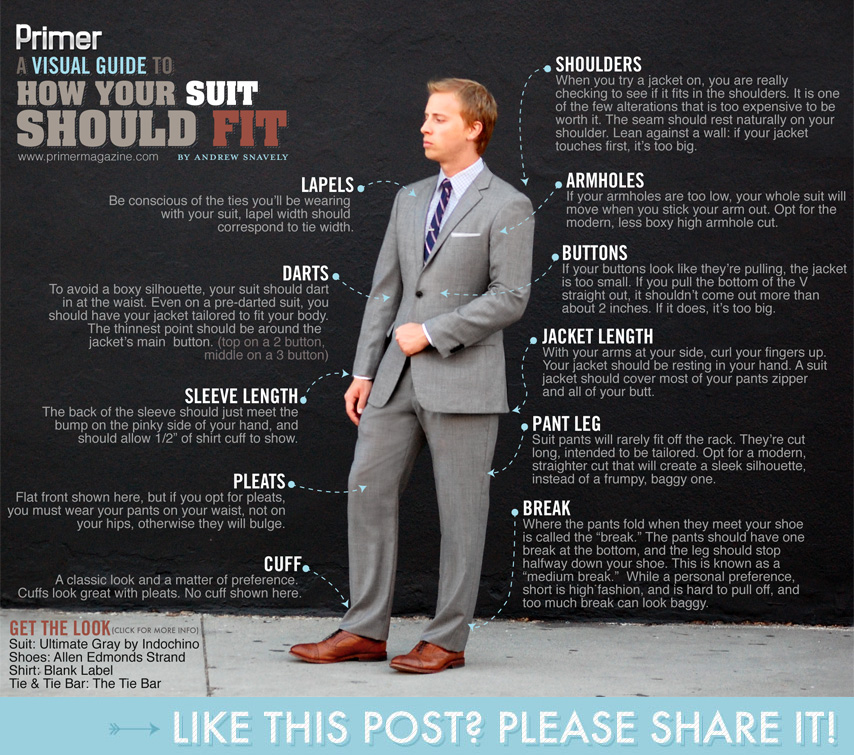 www.primermagazine.com
suit should fit guide man fitting look suits men dress visual style imgur guys good properly if wearing too another
How Should A Suit Fit? – Men's Clothing Fit Guide
ashleyweston.com
kostym hur sitta etika corbata alteration skall perfekta passformen lelaki pakaian shoulders knyter halsduk reglas ashleyweston ska
How Should A Suit Jacket Fit | Best Guide To Tailored Men's Coats
www.pinterest.com
suit fit jacket men guide should parts suits mens different tailored fashion bespoke unit detail bespokeunit jackets style choose board
How Should A Suit Jacket Fit | Best Guide To Tailored Men's Coats
www.pinterest.com
supposed bespokeunit coolfashionideas livinnlabellavita coats
How Should A Suit Jacket Fit | Suit Jacket, Mens Suit Jacket, Tight Suit
www.pinterest.com
How To Tailor A Suit Jacket, Sport Coat Or Blazer (With Prices)
www.themodestman.com
alterations themodestman tailor
How Should A Suit Jacket Fit | Best Guide To Tailored Men's Coats
www.pinterest.com
suits
How should a suit jacket fit. How a suit should fit. Supposed bespokeunit coolfashionideas livinnlabellavita coats