T-shirts are a staple in most of our wardrobes. They come in a variety of colors and styles, and we love them for their simplicity and comfort. But, have you ever wondered how much it costs to make a premium t-shirt? In this post, we're going to break down the cost of making a t-shirt, how the pricing works, and some tips on how to get the best value for your money.
The Cost Breakdown of Making a T-shirt
Firstly, it's important to understand that the cost of making a t-shirt varies greatly depending on the material used, the production process, and the location of production. However, on average, the cost of making a t-shirt ranges from $1.50 to $4.00 per unit.
The following is a breakdown of the costs that go into making a high-quality t-shirt in the United States:
Materials: $1.00 to $2.50 per shirt
Labor: $0.75 to $1.00 per shirt
Overhead: $0.25 to $0.50 per shirt
As you can see, the cost of materials and labor make up the majority of the cost. Materials include the fabric, thread, and any embellishments such as buttons or embroidery. Labor includes the wages paid to the workers who cut, sew, and finish the shirt. Overhead includes costs such as rent, utilities, and equipment.
How Pricing Works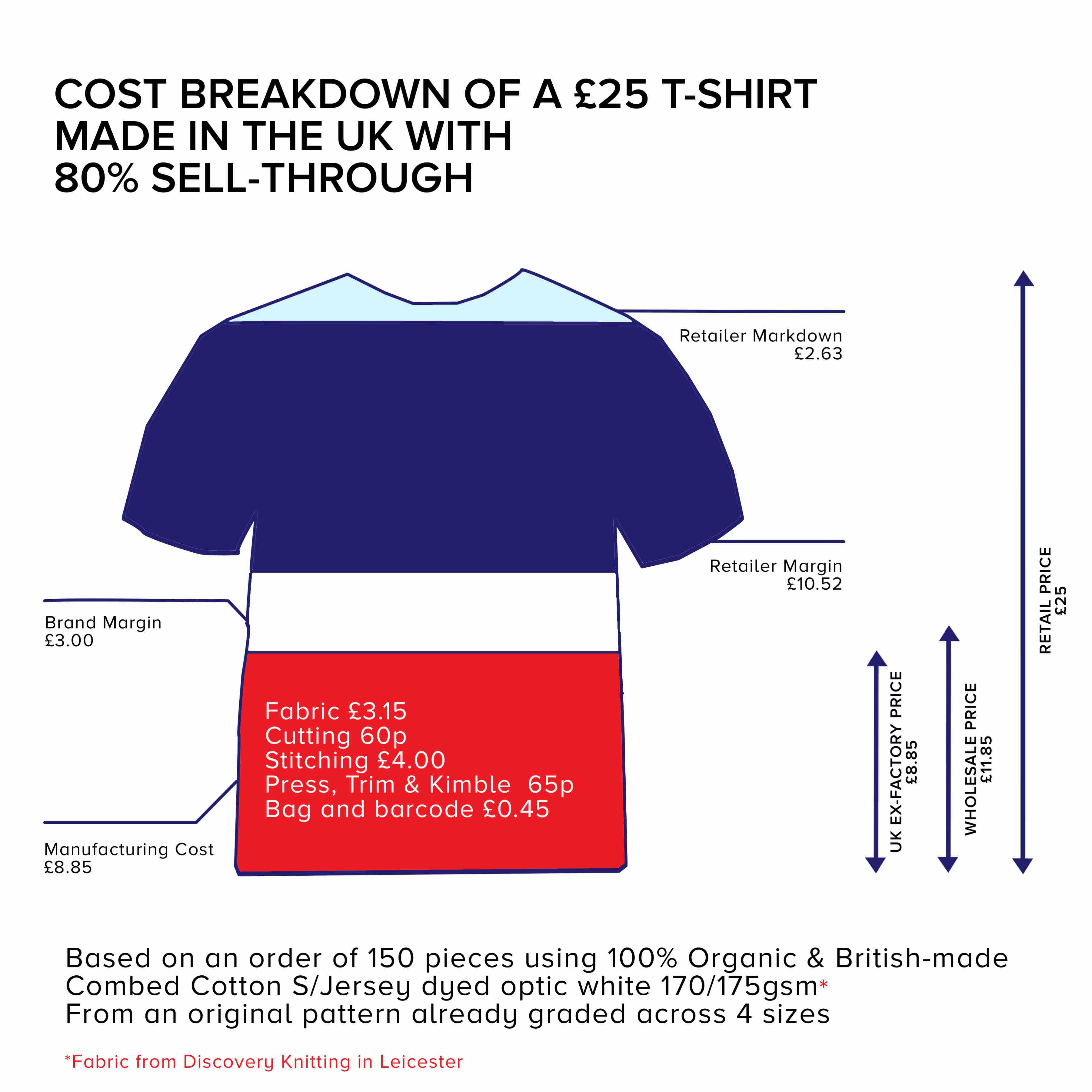 Now that we know how much it costs to make a t-shirt, let's talk about pricing. Pricing a t-shirt involves more than just adding a markup to the cost of production. Other factors that go into pricing include market demand, competition, and the perceived value of the brand.
Brands that are perceived as higher quality and more exclusive can charge a premium price for their t-shirts. On the other hand, brands that are more mainstream and have a high level of competition will have to keep their prices lower to stay competitive.
Tips for Getting the Best Value for Your Money
When shopping for t-shirts, it's important to know what you're paying for. Here are a few tips for getting the best value for your money:
Buy from reputable brands that use high-quality materials and have a good reputation for labor practices.
Look for sales or discounts to get a better deal.
Consider buying t-shirts in bulk to save money.
Compare prices at different retailers to make sure you're getting the best deal.
How to Make a T-shirt Yourself
If you're feeling ambitious, you can also try making your own t-shirt. Here's a brief rundown of the steps involved:
Choose a fabric and pattern.
Cut the fabric according to the pattern.
Stitch the pieces together using a sewing machine or by hand.
Add any embellishments such as embroidery or buttons.
Finish the edges of the shirt.
While making your own t-shirt may not be as cost-effective as buying one, it can be a fun and rewarding process. Plus, you'll have a one-of-a-kind shirt that you can wear with pride.
Conclusion
Now that you understand the costs involved in making a t-shirt, you can make more informed purchasing decisions. Remember to consider factors such as materials, labor, and overhead when shopping for t-shirts, and look for deals and discounts to get the best value for your money. If you're feeling creative, try making your own t-shirt for a truly unique piece of clothing.
If you are looking for The True Cost of a Shirt ~ Confessions of a Refashionista you've visit to the right page. We have 7 Images about The True Cost of a Shirt ~ Confessions of a Refashionista like How Much Does It Cost To Make A Polo Shirt – Prism Contractors & Engineers, How much does it cost to make a premium T-shirt? | Fashion infographic and also How much does it cost to make a cotton shirt in the US? – Quora. Read more:
The True Cost Of A Shirt ~ Confessions Of A Refashionista
awesomesauceasshattery.com
breakdown suppose
How Much Does It Cost To Make A T-shirt? – Quora
www.quora.com
cost much shirt does make
How Much Does It Cost To Make A Polo Shirt – Prism Contractors & Engineers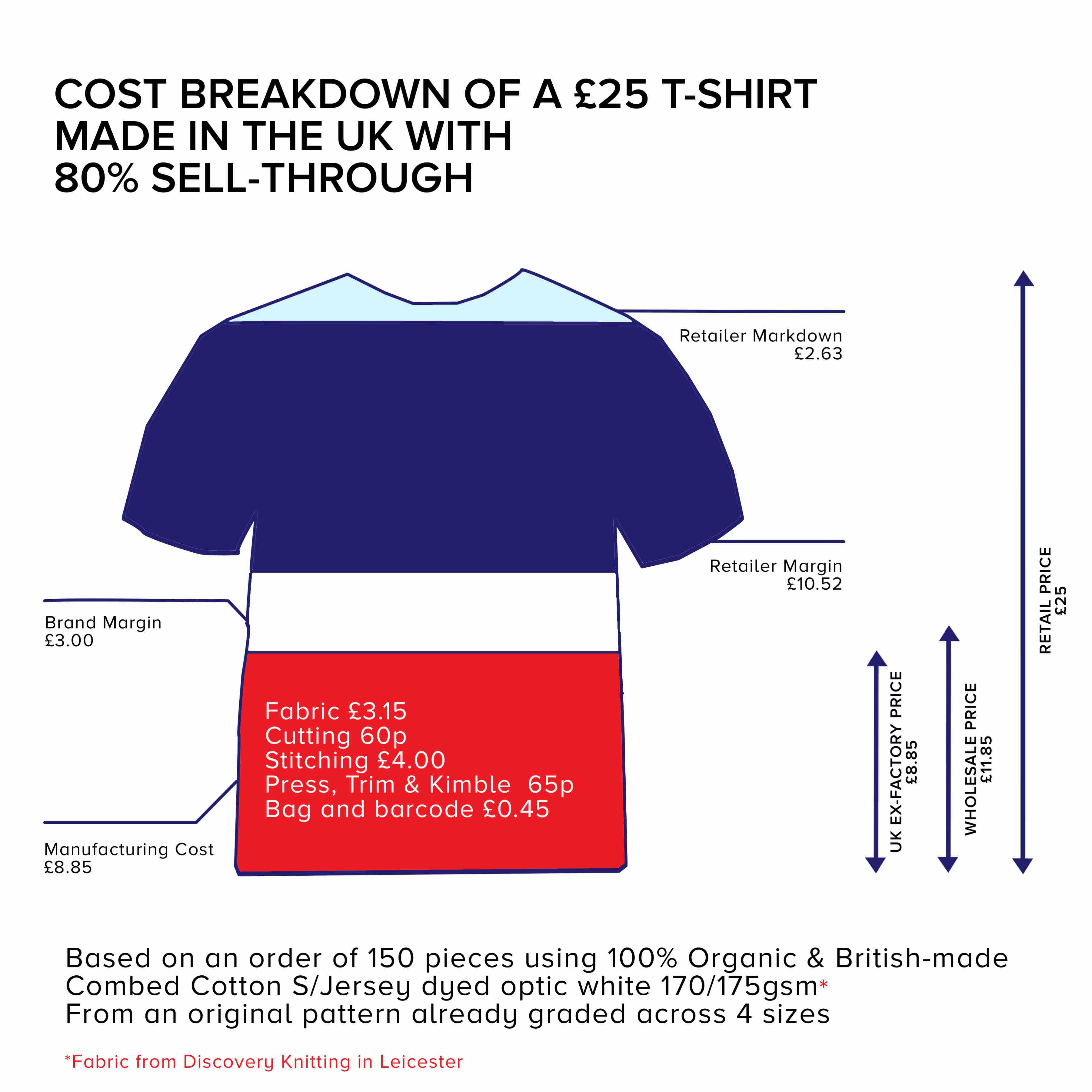 prismce.com
makeitbritish
How Much Does It Cost To Make A Cotton Shirt In The US? – Quora
www.quora.com
bangladesh make cost shirt much denim does clothing tshirt clothes vs fashion factory cotton brands garment production making cnn price
How Much Does It Cost To Make A Premium T-shirt? | Fashion Infographic
www.pinterest.co.uk
undershirtguy baumwolle sustentable anleitungen geschäftsmode modedesign
Is Making Clothing In The UK Really More Expensive? – Make It British
makeitbritish.co.uk
clothing cost shirt costs making shipping expensive really made make incurs overseas duty such additional many
What Does A Shirt Really Cost? – Grain Creative
graincreative.com
shirt cost breakdown pricing price does costs production creative really investmentzen
Is making clothing in the uk really more expensive?. The true cost of a shirt ~ confessions of a refashionista. Clothing cost shirt costs making shipping expensive really made make incurs overseas duty such additional many