Oh, hello there! Today we're going to talk about one of the most important things you can do for your car – changing the oil! Yeah, yeah, we know, it's not the most exciting topic, but trust us, your car will thank you for it.
When to Change Your Oil
So, how do you know when it's time to change your oil? Well, there are a few signs to look out for:
It's been too long since your last oil change. The general rule of thumb is to get your oil changed every 5,000 to 7,500 miles, depending on your car and driving habits.
Your oil is dark and dirty. Oil is supposed to be a nice amber color, so if it's black and sludgy, it's time for a change.
Your engine is making weird noises. If you hear knocking, ticking, or grinding sounds, it could be a sign that your oil is too dirty or low.
Your oil light is on. This is the most obvious sign that you need an oil change – don't ignore it!
If you're not sure when you last changed your oil, or if you think it might be time for a change, it's always better to err on the side of caution and get it done sooner rather than later. Trust us, it's a lot cheaper than having to replace your engine.
How to Change Your Oil
Alright, so now that you know when to change your oil, let's talk about how to do it.
Before you start, you'll need a few things:
A jack and jack stands
A wrench or socket set
A new oil filter
New oil
A funnel
Got all that? Great! Now, here's the step-by-step process:
Find a flat, level surface to park your car on and turn off your engine.
Use your jack to raise the front of your car and secure it with jack stands.
Locate the oil drain plug on the bottom of your engine and use your wrench or socket set to remove it.
Let the oil drain into a pan for about 10-15 minutes, or until it stops dripping.
While you're waiting for the oil to drain, locate your oil filter (it's usually right next to the drain plug) and use your wrench to loosen and remove it.
Before you put the new filter on, pour a little new oil into it and spread it around the gasket – this will help prevent leaks.
Screw the new filter on by hand (don't overtighten it), and then use your wrench to give it a quarter-turn more.
Once the oil is done draining, replace the drain plug and tighten it securely.
Use your funnel to pour the new oil into the oil filler hole (check your owner's manual for the correct type and amount of oil).
Replace the oil filler cap.
Run your engine for a few minutes to circulate the new oil.
Turn off your engine and check the oil level with your dipstick – you may need to add more oil.
And that's it! While it may seem daunting if you've never done it before, changing your oil is a pretty straightforward process that anyone can do with a little bit of practice (and maybe a YouTube tutorial or two).
Other Oil Change Tips
Here are a few more tips to help you stay on top of your oil changes:
Check your oil level regularly and top it off if it's low. This will help prevent engine damage.
If you're not sure which type of oil to use, check your owner's manual or ask your mechanic.
Consider investing in synthetic oil – it lasts longer and can better withstand high temperatures and heavy use.
Don't forget to recycle your used oil and oil filter. Many auto parts stores will accept them for free.
So there you have it, folks – everything you ever wanted to know (and maybe a little more) about changing your oil. Trust us, it's a small price to pay to keep your car running smoothly and avoid costly repairs down the line. Happy oil changing!
If you are looking for How to Change Oil in Your Car – 10 Steps Guide you've came to the right web. We have 7 Pics about How to Change Oil in Your Car – 10 Steps Guide like How to Change Oil in Your Car – 10 Steps Guide, Car Oil Change Cost | BlueDevil Products and also 6 Major Signs That You Need Car Oil Change – Carcility. Here it is:
How To Change Oil In Your Car – 10 Steps Guide
bestsyntheticoil.co
Car Oil Change Cost | BlueDevil Products
gobdp.com
HugeDomains.com | Used Cars Movie, Car Guide, Car Oil Change
www.pinterest.com
How To Change Oil: Your Ultimate Guide To Get It Right | A-Z Tech Auto
www.a-ztechautomotive.com
change oil car
Oil Change: How To Change Oil In A Car Yourself (4 Steps) (DIY)
www.familyhandyman.com
How Often Should You Change The Oil In Your European Car? – Auto Blog
jacksonautorepair.com
6 Major Signs That You Need Car Oil Change – Carcility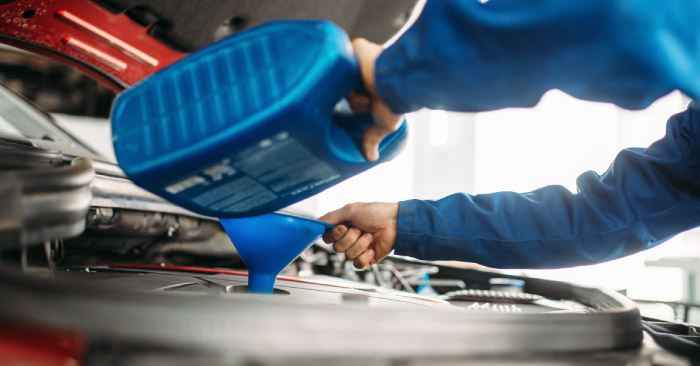 www.carcility.com
car change oil know
Car change oil know. How to change oil in your car – 10 steps guide. Change oil car