Changing your car battery may seem like a daunting task, but with the right tools and knowledge, it can be done in no time. Here, we'll guide you through the process step-by-step.
Step 1: Gather Your Tools
Before you begin, make sure you have the necessary tools on hand:
Socket wrench and/or pliers
New car battery
Safety gloves and glasses
Baking soda and water mixture
Clean rags or towels
Step 2: Safety First
Before working on your car, it's important to ensure your safety. Put on your safety gloves and glasses to protect your hands and eyes.
Step 3: Locate the Battery
Typically, a car battery is located in one of two areas: under the hood or in the trunk. Once you've located the battery, use your socket wrench or pliers to remove the negative terminal, then the positive terminal.
Step 4: Remove the Old Battery
Now that the terminals are disconnected, remove the old battery from the car. Be careful, as car batteries can be heavy and unwieldy. Place the old battery on a clean, dry surface.
Step 5: Clean the Battery Area
The battery area can often become corroded over time. To clean it, mix one tablespoon of baking soda with one cup of water and use a clean rag to apply the mixture to the battery compartment. Once you've finished cleaning, wipe the area with a dry towel or rag.
Step 6: Install the New Battery
Now that the area is clean, you can install the new battery. Carefully lift it and place it into the battery compartment. First, connect the positive terminal, then the negative terminal.
Step 7: Test the Battery
It's important to test the battery to ensure it's working properly. Start the car and let it idle for a few minutes. If the car won't start or seems to be having trouble starting, the battery may not be installed correctly or may be defective.
Step 8: Dispose of Your Old Battery
Many auto parts stores will recycle your old battery for you. Check with your local auto parts store to see if they offer a battery recycling program or can recommend a location that does.
Tips and Ideas for Replacing Your Car Battery
Always disconnect the negative terminal first to prevent injury or damage to your car's electrical system.
When handling your car battery, be sure not to touch both terminals at the same time as it can cause a shock.
Be sure to properly dispose of your old battery to avoid environmental harm.
If you're replacing your car battery in extreme temperatures, be sure to bring the new battery to the right temperature before installing.
Consider a battery with a larger capacity if you have a lot of electrical accessories in your car.
Conclusion
Replacing your car's battery is a simple task that can save you time and money. With these steps and tips, you can confidently replace your car's battery and keep your car running smoothly.
If you are searching about How To Change A Car Battery | Land Rover Freeport you've came to the right page. We have 7 Images about How To Change A Car Battery | Land Rover Freeport like A Guide on How to Change Your Car Battery | Mens Realm, How to Change a Car Battery without Losing Settings (The Easy Way) and also How To Change A Car Battery | Land Rover Freeport. Read more:
How To Change A Car Battery | Land Rover Freeport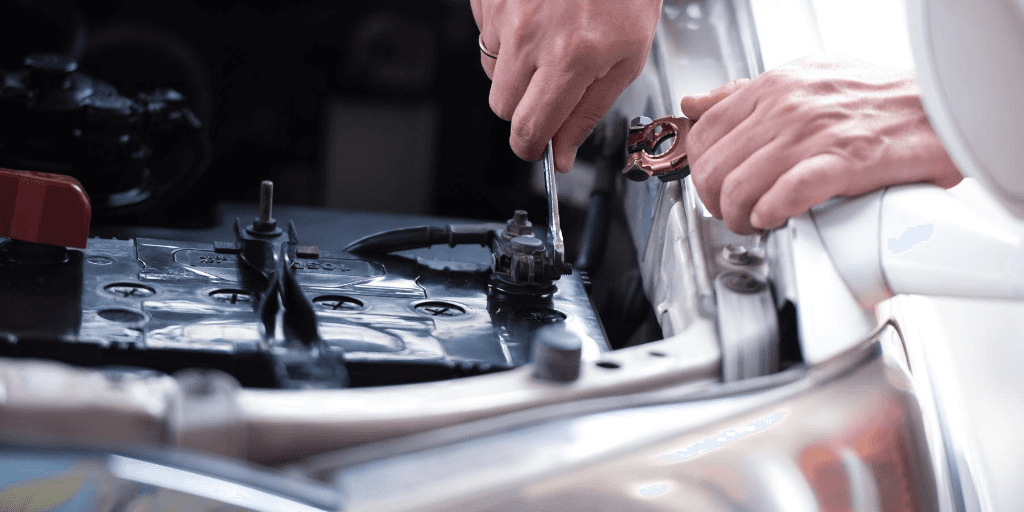 www.landroverfreeport.com
A Guide On How To Change Your Car Battery | Mens Realm
mensrealm.co
Signs That Indicate You To Replace Your Car's Battery – Wide Info
wideinfo.org
How To Change A Car Battery Without Losing Settings (The Easy Way)
www.green-4-u.com
jumping laden wie akumulator wechseln autobatterien napuniti kako avviatore autobatterie savjetnica
How To Change CAR BATTERY In 2 Minutes! कार की Battery कैसे Change करे
www.youtube.com
Car Battery Replacement Dublin – We Replace & Recycle Your Old Battery
247breakdown.ie
car battery replacement dublin change replace
Change Your Car Battery: How To Guide – Part Hunter Blog
parthunter.com.au
battery car change terminals halfords guide
Car battery replacement dublin change replace. Signs that indicate you to replace your car's battery. Battery car change terminals halfords guide