Starting from scratch with a small business can be an exciting and fulfilling endeavor, but it requires a tremendous amount of effort and money to make it successful. A reliable small business loan can provide the necessary financial foundation to grow your business to the next level. In this article, we will introduce the different types of small business loans, tips to get one, and the best options available.
First and foremost, let's define small business loans. A business loan, also known as a commercial loan, is a debt financing option designed for companies that need financial assistance. Small business loans come in different varieties, and it is crucial to select the right one depending on your needs.
Term Loans
Term loans are the most common type of business financing, the loan is a lump sum of money that is repaid in equal installments over a predetermined period, usually three to ten years. This type of financing simplifies long-term capital projects, such as real estate acquisitions, or financing larger capital expenditures such as equipment purchases.
Line of Credit
A line of credit is a flexible form of financing where the lender approves a maximum loan amount that a business can borrow from any time without redundancy.   With this funding option, businesses can draw any amount of credit, up to the limit, pay it back, and withdraw again on a revolving basis. This is particularly convenient for businesses that have ongoing expenditures and project needs.
Equipment Financing
Equipment financing focuses on purchasing, production, or upkeep of machinery required to run a small business or for the safe and efficient performance of the small business process. Equipment financing can finance up to 100 percent of the purchase price for new equipment and payments are made on a fixed monthly or bi-weekly basis for a term.
Invoice Financing
Invoice financing is also known as factoring. It is different from a traditional loan in that it is a sale of receivables or outgoing payments owing. This sort of lending is particularly appropriate for small enterprises that prioritize getting paid sooner than later for jobs completed. Invoice financing allows companies to access the booked money earlier so that funds could be put straight into the company's cash flow.
SBA Loans
The Small Business Administration or SBA is a federal agency that aims to support small business owners in obtaining financing. These loans have a guaranteed repayment of up to 85 percent, ensuring the senior debt is satisfied before other equity is eligible. They are designed to help small business owners get started and allow them to grow while remaining accountable.
Franchise Loans
A franchise loan is a specific type of financing that is obtained by business proprietors who want to start a franchise. The franchisee typically borrows money to fund the business start-up expenses like rent, leasehold upgrades, advertising, and purchasing equipment.
Now that we have discussed the different types of small business loans let's review some tips to help get the best option for you.
1. Start early
We strongly recommend getting started by organizing the paperwork and financing you need to qualify for financing as early as possible. Most small businesses will not be eligible for loans until certain financial benchmarks have been met such as business age, revenue, and credit score.
2. Evaluate your financial needs
Understanding how much money you require for your business is an important first step to take before applying for a business loan. Having a clear comprehension of your company's ongoing expenses and other financial requirements will assist you in sizing up the loan amount.
3. Research all options
Although cash advances and lines of credit are the most common types of small business loans, various other loan alternatives could assist in getting a small business loan. When exploring all loan types, ensure you compare them, so you understand what each entails before making a final decision.
4. Find a reputable lender
Screening prospective lenders will allow you to ensure you select a suitable, reliable, and ethical institution or lender. Numerous online platforms now provide a list of small business lenders, which include features such as user reviews and ratings, to choose from.
5. Negotiate the best terms
Business loan terms can be negotiated. In doing so, negotiation could assist in ordering better interest rates, loan repayment terms, and other important factors.
With these tips in mind, let's find out some of the best small business loans that you can apply for right now.
1. BlueVine
BlueVine has established itself as one of the pioneers in the fintech industry. BlueVine offers invoice factoring and lines of credit, with terms of 6 to 12 months, with minimum credit requirements, fast funding times, and flexible limits. Online and phone support is provided for all their products.
2. Lendio
Lendio is an online loan marketplace where small business owners can access different types of loans in every state of the country. Lenders on Lendio have access to SBA loans and various other forms of funding options.
3. OnDeck
OnDeck is a reputable small business lender that provides loans up to $500,000 and requires a relatively low credit score of 600. OnDeck also provides short-term loans and flexible lines of credit.
4. Kabbage
Kabbage is another convenient online lender that provides a variety of small business loan options. Small business owners can access working capital, and they do not require a minimum credit score. Kabbage has been successful in supporting businesses that may not otherwise be approved for financing through major lenders.
5. Fundbox
Fundbox provides invoice financing, a revolving line of credit, and the ability to provide funding in as little as 24 hours. No collateral is required for loans up to $100,000, and their mini-funding system means you can get started with small business financing as low as $1,000.
In conclusion, a small business loan might be essential to help your company blossom and achieve its goals. But, like with all things, preparation is key, and it is important to consider all the available options while finding the best fit that offers the best credit terms, interest rate, repayment plans, and support system. Remember, before making any commitment, take your time, research, and make sure the loan is designed to suit the specific needs of your business.
If you are looking for Types of Small Business Loans – Business Loan Infographic by Finserv you've visit to the right place. We have 7 Pictures about Types of Small Business Loans – Business Loan Infographic by Finserv like Top 10 Best Business Loans of 2020 – LendingBuilder, Startup Loans: A Great Small Business Borrowing Option for New and also 7 Best Small Business Loans up to $500,000 – Penn Commercial Capital. Read more:
Types Of Small Business Loans – Business Loan Infographic By Finserv
www.bajajfinservmarkets.in
bajajfinservmarkets
Best Small Business Loans | Marketing – Productivity & Technology Talk
focusintoprofits.com
loans business small marketing
Startup Loans: A Great Small Business Borrowing Option For New
www.entrepreneur-resources.net
loans startup business small success great borrowing businesses option want entrepreneur resources benefits
7 Best Small Business Loans Up To $500,000 – Penn Commercial Capital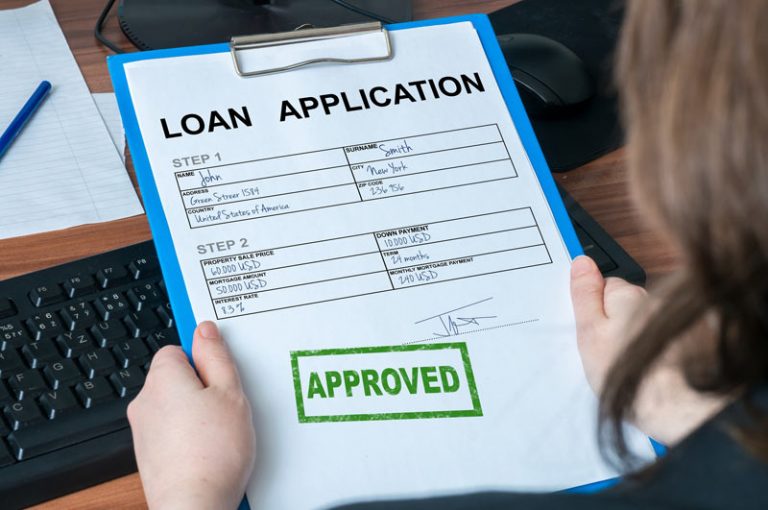 www.pencomcapital.com
Your Best Guide To Get Loans For Small Businesses – Snap Toad
snaptoad.com
snaptoad
Top 10 Best Business Loans Of 2020 – LendingBuilder
www.lendingbuilder.com
Find The Best Small-Business Loans: 8 Reviews | Small Business Loans
www.pinterest.com
business small loans centsai choose board
Business small loans centsai choose board. Top 10 best business loans of 2020. Startup loans: a great small business borrowing option for new